Dubai is one of the most popular tourist destinations in the world. In this article, I will be sharing with you my top 10 must do leisure activities in Dubai. Before we go into that let me briefly give you an insight into this city-state. Dubai is an Emirate (a state in the United Arab Emirates) that is located on the Arabian Peninsula. It has a population of over 2 million people, and it is one of the wealthiest cities in the world. It has a very diverse culture with people from all around the world living there and it has been described as one of the most liberal cities in the Middle East.
Dubai attracts people from all over the world who come to experience the wonders of this beautiful city, from the world-famous Burj Khalifa to the amazing beaches and malls that offer an experience like no other. Dubai is famous for its luxurious lifestyle and it offers a range of activities for people to enjoy their leisure time. So if you are visiting Dubai or living here, and you are looking for some fun and excitement, here are the top 10 leisure activities to do.
One of Dubai's most famous sights is its man-made islands that were created by filling in part of Dubai's coastline with sand, rocks, and coral to create land for building homes, hotels, and shopping malls. One of these islands is Palm Jumeirah which was created to look like a palm tree when seen from above. The Palm has been shaped into three fronds
1. The Burj Khalifa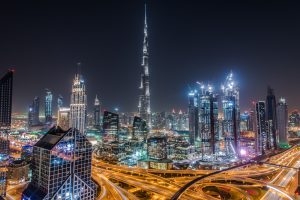 The Burj Khalifa a man-made wonder is the tallest building in the world. The Burj Khalifa is a mixed-use building that consists of residential apartments, offices, and hotels. The design of this building took inspiration from Islamic architecture and old Arabic styles. It includes a total of 163 floors with 12 elevators that can take you to the highest point in less than 60 seconds. It is not only a spectacular view from the outside but also offers breathtaking 360- degree views of Dubai from its observation deck on the 124th floor. Guests also get to enjoy some food and drink from the restaurant on this floor.
2. Desert safari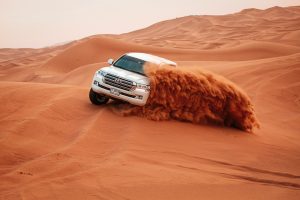 Desert safaris are a very famous activity in Dubai that attracts tourists from all over the world. You simply cannot visit Dubai and not immerse yourself in the Arabic culture through the desert safari experience.  
It all begins with a drive through the desert in jeeps or 4x4s, which take you to the sand dunes of the desert. As they speed through the desert, driving up and down the dunes, it gives you the thrill of the desert safari.  The cars will stop at various points so that you can get out and explore the desert on foot, enjoying the scenery while interacting with camels, falcons, and other animals on your way.  The desert safari is a beautiful display of culture and heritage, and it is one not to be missed. It is a must-visit for anyone who visits Dubai and is looking for an adventure.
3. Ski Dubai
Dubai is home to the world's first indoor ski resort that is open year-round with skiing activities, penguin interactions, and snow! Yes, snow indoors. Ski Dubai is so special to tourists and most importantly locals, as they get a taste of something they do not have at home – a winter experience. This attraction is popular during the festive season among the expats living in Dubai, as they get a taste of a winter Christmas.
Ski Dubai is one of the most popular tourist destinations in the world. It is a ski destination in the desert for people who love snow and skiing. The Ski Dubai is located at the mall of the emirates and it offers skiing opportunities to everyone from beginner to expert level skiers.
4. Shopping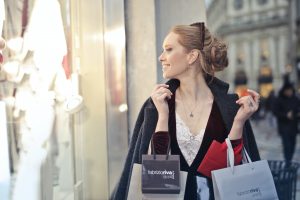 Dubai has become one of the top shopping destinations in the world. From Dubai mall which is the world's largest shopping mall with more than 1200 shops, restaurants, and much more, to the souqs such as Souk Al Bahar or Dubai Creek, in Deira which are the hub of gold and trade.  Dubai has become a shopping paradise and the center of commerce in the Middle East. Shops in Dubai offer a wide range of stores, from high-end international brands such as Burberry and Louis Vuitton to local shops selling traditional Emirati products such as incense and spices. There are big malls like the Mall of the Emirates, which have all the luxury brands on offer, and smaller malls like Al Ghurair Centre that offer more affordable prices.
Although the shopping experience in Dubai is about the glitz and glamour; it's also about the cultural diversity, with stores that reflect this global melting pot. Dubai has it all. 
5. Beaches in Dubai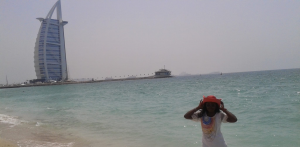 The long coastline of Dubai offers many beaches with white sands and crystal blue waters, that attract tourists, expats, and locals every summer who are attracted by the sun and sand. Dubai beaches are known for their beauty as well as the amazing hotels and resorts that are situated right next to them. The 12 km coastline offers beaches that suit everyone's tastes and preferences, from quiet secluded beaches to lively one that is bustling with activities such as water sports and beach volleyball.  Whatever your preferences, you are promised pristine shores with breathtaking views, ensuring that you feel relaxed with the perfect amount of sand and water. 
There are two types of beaches in Dubai – one is natural and the other one is man-made. The natural beaches are usually more secluded while man-made ones have more attractions like restaurants, shops, etc.
The beaches in Dubai are often ranked as one of the most beautiful beaches in the world, and should therefore be at the top of your bucket list.
6. Water Parks
One of the most popular among all attractions in Dubai is the water parks. The water parks in Dubai are an excellent way to have fun with your friends and family, and a great way to beat the heat. They offer something for everyone including thrilling rides, lazy rivers, wave pools, and many more.
Atlantis Aquaventure is the largest water park in Dubai and is part of Atlantis Resort. Atlantis Aquaventure has over 60 rides and slides along with different attractions to suit thrill-seekers as well as children.  The resort includes a marine habitat with sea lions, dolphins, sharks, and other aquatic animals. Guests can also enjoy the wide range of restaurants offering international cuisine, shops that sell souvenirs and clothing, plus other amenities like shower rooms and baby changing rooms.
Laguna Waterpark is another waterpark in Dubai that is worth visiting.  It was the first waterpark in the Middle East and is, therefore, a family favorite among the locals, with 2 million people visiting every year.  Laguna has a total of 18 rides and slides, as well as food outlets and shops to keep you entertained.
7. Dubai Mall Aquarium
Dubai Mall is not only known for its amazing shopping experience, but also for the incredible wonder, the Dubai Mall Aquarium. It is the largest aquarium in the Middle East that is home to many different types of fish including sharks and stingrays, as well as aquatic animals like sea lions and penguins.  It is one of the most visited attractions in Dubai with more than 2 million visitors every year.
The aquarium is not only home to fish, but also to sea lions and penguins and so much more. Visitors can walk through the marine zoo and can get up close with these animals by viewing their natural habitat.  Dubai Mall Aquarium is a fun and educational experience for children and adults.
8. Dubai Parks and Resorts
Apart from water parks, Dubai also has thrilling theme parks that a worth a visit when you are in Dubai.  Dubai Parks and Resorts is a large-scale integrated leisure destination in Dubai. It includes the world's tallest roller coaster, the world's largest indoor theme park, and the world's largest outdoor theme park with more than 20 rides.
Dubai Parks and Resorts is a project that includes three theme parks: Motiongate Dubai, Bollywood Parks Dubai, and Legoland Dubai.
Motiongate Dubai is the first of its kind in the Middle East. It features rides and attractions inspired by Hollywood blockbusters with immersive 4D effects and state-of-the-art technology. Bollywood Parks Dubai is an entertainment destination for families to enjoy world-class productions of Bollywood films, musicals, and live performances.
Legoland is a popular attraction among the young and the young at heart.  The Lego-themed park has more than 50 rides, shows, and attractions. It also has a Lego-themed hotel which opened in 2008 and a Legoland Water Park which opened in 2013. The rides are designed to suit all ages and they have something to suit everyone's adrenaline tastes.
9. Nightlife in Dubai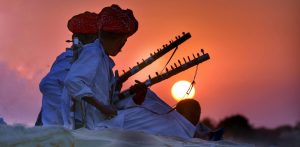 As the Arabian sunsets, the buzz begins, as everyone comes out to play and enjoy the cool nights in Dubai.  Dubai is a city that never sleeps, as the diverse nightlife scene has something for everyone. The city's luxurious hotels and world-class restaurants and bars offer exciting entertainment options such as international bands and DJs, giving you a night to remember.  Dubai's party scene offers those who love to party all night an experience like no other.  You can choose to paint the town red with the city's best clubs and bars or enjoy a drink with friends at a laid-back bar
Dubai's nightlife is one of its major attractions. The nightlife never fails to amaze anyone who visits and leaves one with unforgettable memories.
10. Boat cruise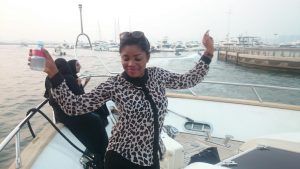 A boat cruise in Dubai offers an unrivaled experience, with a spectacular view of the city's skyline and coastline. This activity can be done on a private or shared basis; a private boat cruise will allow you to enjoy your time without any interruptions, while a shared cruise will give you the opportunity to meet new people while enjoying this amazing experience together. The boat cruise is most popular at sunset and at night as one gets to view the beautiful colors of the sky and night lights while taking in the gentle cool breeze, away from the hustle and bustle of life.
There are several boat cruises available in Dubai for tourists. Some are more luxurious than others and some offer different itineraries, to suit various budgets.  There is also plenty of entertainment on board including bars, restaurants, music, and even performances.
Dubai is a city where the day and night are always different. It is a place where you can have fun every day of the week.  There is so much more to experience in this iconic city. Whether you are looking for a thrill or something more relaxing, there is something for everyone in the city of Dubai. Read more here
Did you enjoy reading this article? Let us know what you think in the comment section below. If you have visited this beautiful city also let us know what was your favorite leisure thing in Dubai.
---

PBB would not be where it is today without the helpful input, contributions, and advice from thousands of people and you too can be a part of it. These are the several ways you can get involved. You can send feedback, suggest corrections to this article based on your experience, share your own story with us or other story ideas, or even become one of our regular contributors (see the kind of articles we publish here). You can get in touch with us through our contact page here or by email at info@passportsbeyondborders.com and we'll get back to you as soon as we can. You can also subscribe to our newsletter below so you get notified first on all recent updates.
We are sorry that this post was not useful for you!
Let us improve this post!
Tell us how we can improve this post?