The United Arab Emirates has over the years grown into a first-world country, with a lucrative oil and tourism industry that has attracted international interest. The country has become a world-class shopping destination that offers international brands such as Gucci and Louis Vuitton, while also making space for the local brands and fashion. Tech start-ups have mushroomed everywhere in Dubai and Abu Dhabi, making the country a new hub for business and innovation. With this activity and more, the UAE has become home to growth and opportunity, inviting thousands of expats to move and work here. With a current population of over 10 million people, almost 90% being expats, the UAE has become one of the fastest-growing nations in the world.
So, why is everyone rushing to live and work in UAE? Well, besides the growing job market, there are many benefits to living and working in UAE. 
It is one of the safest countries in the world and perfect for young people and families. The cost of living in some of the emirates is relatively cheaper than in other countries around the world. Another remarkable benefit of working in the UAE is that residents enjoy a tax-free salary.  
However, as green as the grass may be on the other side, there are huge adjustments to be made when choosing to relocate to a Middle Eastern country. Here are some things you must know before leaving to work in the UAE.
Cultural Differences
Moving to a new country always comes with culture shock. The UAE is a Muslim country, and there are some important cultural differences that you should be aware of before you pack your bags and move, in search of a new job and a new life. Firstly, once you start working, you will find the working days to be different. The first day of the working week is Sunday, while Friday is the beginning of the weekend. Although a law was passed changing the weekdays to the international norm, some companies still observe this calendar, and therefore it is worth preparing for. Secondly, working in the UAE means working in a multinational environment.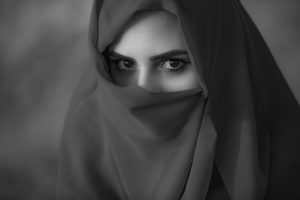 The UAE is a melting pot of cultures and diversity, where people from all over the world come to live and work. It allows one to learn about different cultures while also learning to be sensitive toward those differences.
Another cultural difference to be prepared for is Ramadan. In most countries around the world, Ramadan would come and go insignificantly. In the UAE, it alters your everyday life. 
During Ramadan, working hours are reduced to accommodate those who are fasting. You will also find that all food outlets are closed until 6 pm. This goes for fast food outlets as well as restaurants. You are also not allowed to eat in public during Ramadan. And yes, it's a law. Should you be seen eating in public, you are likely to be fined.  
Salaries
What makes working in the UAE so attractive to the rest of the world? The salaries are a big factor. Workers in the UAE are said to be paid better than in most countries. What is even better is that your salary is tax-free. However, this is a misconception as it does not apply to everyone. 
Workers are paid different wages based on their nationality. This is a sad reality of living and working in the UAE. Therefore, it is worth doing your research first before accepting a job and moving.
Attractive Packages
Another thing that attracts foreigners to move to the UAE and work is the benefits attached.  Many companies in UAE offer their staff accommodation and transport to work.  This is particularly true for jobs in the hospitality and tourism sector, those working in education, and many more sectors.  In some cases, food is also provided.  This is a great advantage because it means your money is not only tax-free but also free of expenses.  So, as you start your job hunting, it is worth taking this into consideration
Cost of Living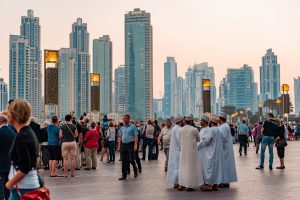 Although salaries for a lot of people are very desirable, the cost of living is not. Dubai is one of the most expensive cities to live in in the world. Rentals are shockingly high, and groceries are likely to put a strain on your pockets, as most food items are imported. This makes it difficult to save money for other things such as travel or an emergency fund, for those who are not lucky enough to get the perks mentioned above. But if you stick to your budget and live according to your means, you will be able to stay above water and even keep a financial cushion.
Family – Friendly
If you are looking to move with your family, and you are worried about how they will adjust to the new life, fear not. 
The UAE is a good country to raise a family. Abu Dhabi in particular is an emirate that is family-friendly, due to its tranquil environment. From children's parks to cater to toddlers, to the prestigious international schools and universities to enroll your older children. The UAE will easily become a second home for you and your family.
Female Sensitive
The UAE has managed to successfully create a safe space for women, Muslims,1 and Non-Muslims, by instilling social rules that protect women. For example, you may find separate facilities for women such as ATMs, and separate times at the gym for women only. This is to make sure that women do not have to wait in line or feel uncomfortable in certain spaces. Another thing you may find strange is that women are allowed to stop men from entering elevators if they choose to. So, if you are male and looking to live and work in UAE, you must be aware of these things as well as be sensitive.
Prepare for the heat
UAE is a desert country where temperatures can soar to 50 degrees Celsius. This will make anyone feel uncomfortable. Especially if you have to use public transport to go to and from work. I remember on some really hot days, I could feel the soles of my rubber shoes sticking to the tar. The silver lining to this is – the glorious air conditioning in every building and every bus stop offers great relief from the desert sun. Public transport is also air-conditioned keeping you cool and comfortable. 
Great public transport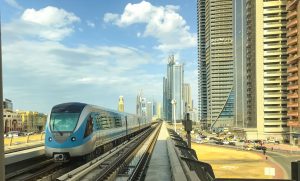 Public transport in UAE is a major part of the country's infrastructure. The UAE has an extensive public transport system that links the major cities and towns. It is not only about buses, but also the metro systems. These public transport systems cover most of the city running on fixed routes. There are also taxis that can be hailed on the street or ordered to pick you up by phone or through their mobile application. The metro runs in Dubai only, and is one of the most efficient ways to get around town as it covers all areas of the city and has trains running every few minutes during peak hours.  Once you get used to everything, you will never be late for work. With such efficient public transport, who needs a car. I sure don't.
Your employer knows everything
As an expat living and working in the UAE, your employer sponsors your work visa, and therefore everything – and I mean everything – will be under the company- from your ID number to your medical insurance, to your bank account.  You also need authorization from your company to get a driver's license, and proof of employment to rent an apartment. This can make life difficult especially when going through a change of employment, as your current company will cancel your visa, giving your 30days to get a new job and have your new company organize a visa for you.  However, you should know that you can now apply for your own visa which gives you flexibility, but it is quite expensive.
Taking your passport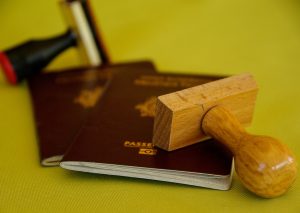 An important thing to know when you move to a new country with the hopes of living and working is to know the rules and your rights as a worker.  Some companies in the UAE have a tendency of holding their workers' passports as a way of keeping them on the job.  This is a horrific situation that the UAE government has condemned.  Therefore, it is important to know the country's labor laws so as not to be taken advantage of, and to know what steps to take should this happen to you.   
The United Arab Emirates is a beautiful country with great opportunities available and living and working there is an amazing experience. I lived there for 3years which formed a basis for my outlook on the world and possibilities.
Like any country, you will experience ups and downs, but overall, you will gain top-notch experience and knowledge.  You make life-long friendships and partnerships.  You will get to see some of the world's best places.  It is an experience of a lifetime. Click the link below

Read Also
We are sorry that this post was not useful for you!
Let us improve this post!
Tell us how we can improve this post?