If you are living and working as an expats in the United Arab Emirates, you can rest assured that there are many leisure activities to choose from, ensuring that you have thrilling weekends that are filled with fun and excitement. Each emirate has a list of travel destinations that are eventful to satisfy you.
Adrenaline Chase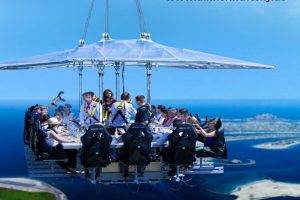 If chasing the adrenaline punch is your idea of a fun time, then the UAE has everything you need.  Enjoy sky diving in Dubai, as you float in the sky, overlooking Jumeirah Beach with the breathtaking man-made islands.  Dubai also offers a 'dinner in the sky' which literally involves eating dinner in the sky while enjoying the night lights of Dubai.  This unique experience couples culinary excellence with the thrills of being 50 meters high in the sky.  There are also various water sports that are fun and exciting.
If you live in Abu Dhabi, enjoy the theme parks of Yas Island where you will find the world's fastest roller coaster at Ferrari world.  You can also visit Sea World for the water slides, and Yas Marina Circuit where you get to step into the shoes of a Formula One driver. There is so much to offer those who live life on the edge.
Enjoy the Snow in Dubai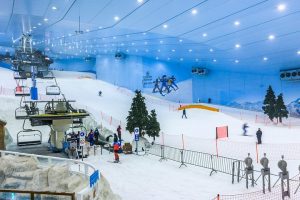 Ski Dubai offers the city's residents an opportunity to cool off in an indoor facility that is filled with snow.  Enjoy Dubai's ski resort that is located inside the Mall of Emirates.  Not only will you enjoy some skiing, but you also enjoy some up close and personal encounters with penguins. Something to look forward to after a long week of work.
---
Read more:
---
Cultural Tour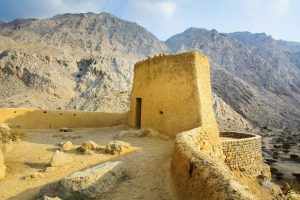 There are many historical sites that one can visit in UAE.  Particularly in Abu Dhabi, quite a few sites have been preserved and classified by UNESCO as World Heritage sites.  These sites are great for visiting and taking in the culture and history of the place.  Places such as Sheikh Zayed Mosque which is the jewel of the city and a pinnacle in the Muslim community.  Sheikh Zayed Mosque is a breath-taking architectural piece worth a visit. If you happen to visit a town called Al Ain in the Abu Dhabi Region, you will find some amazing sites such as the Al Ain Palace Museum which was the royal residence of the father of Sheikh Zayed.  The Museum offers great insight into the history and culture of the country as well as a look at Sheikh Zayed's childhood.  Another site for the History fans is the Hili Archaeological Park, which provides evidence of an agricultural village that existed, dating back to the Bronze Age (3200 BCE to 1300BCE) and Iron Age (1300BCE to 300BCE).
Dining Out
The UAE has grown into a place of gastronomical experiences, with world-class restaurants and world-renowned chefs taking over the space.  If you are a foodie looking for the next best place for dinner and drinks with friends and family, you will find the list to be endless. Every weekend, expats visit literally dozens of restaurants across Dubai, covering everything from family-friendly lunches to fancy dinners and posh brunches to pub grills. And we pay for every meal.
There is so much to offer expats in the UAE.  Whether you are looking for a relaxing weekend at a spa or by the beach, an activity-filled weekend within your city, or a road trip to another town or city, you are guaranteed to have fun and create memories with your friends and family.
---
What kind of thrills have you experienced in Dubai? Let us know in the comment section below.

Do you wanna get involved with what we are doing on PBB? These are the several ways you can get involved. You can send feedback, suggest corrections to this article based on your experience, share your own story with us or other story ideas, or even become one of our regular contributors (see the kind of articles we publish here). You can get in touch with us through our contact page here or by email at info@passportsbeyondborders.com and we'll get back to you as soon as we can. You can also subscribe to our newsletter below so you get notified first on all recent updates.
Connect with us on Facebook and Instagram
We are sorry that this post was not useful for you!
Let us improve this post!
Tell us how we can improve this post?