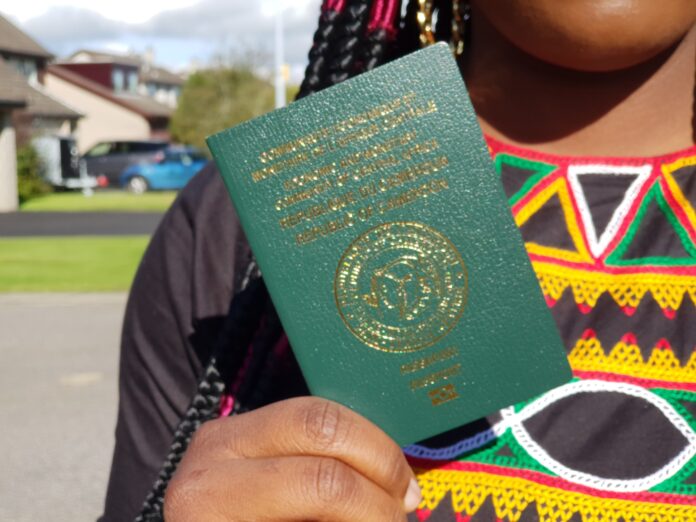 This guide covers the process of applying for/renewing your Cameroon Passport in the UK.
The application process can be divided into 3 main stages
Pre-enrolment on the Passcam.cm website
Physical enrolment on the day of your appointment
The collection process of your Cameroon Passport in the UK
Applying for a Cameroon passport in the UK is pretty much the same across the world however there are differences in the submission and collection procedures which is what we will be highlighting in this article.
The President of the Republic of Cameroon, HE Paul Biya on the 17th of June 2021 signed Presidential Decree no. 2021/347 laying down the new Cameroon passport application process in the UK and anywhere in the world.
All Cameroon passport applications will now be enrolled and paid for online via https://www.passcam.cm
Before booking an appointment, it is imperative to confirm you have all the required documents. Several persons have had to cancel their appointments because some processes eg transcription of documents requires an average processing time of 14 days.
The application process for your Cameroon Passport in the UK
Step 1: Online Pre-Enrollment
Applicants must connect to the pre-enrolment site PASSCAM (https://www.passcam.cm) to complete the pre-enrollment application.
Pay the passport application fees by credit/debit card -or- Mobile Money.
Note: You MIGHT experience issues when paying by debit or credit card. If you face this problem, an alternative may be to send/transfer funds(the cost of the passport) into the Mobile Money account of someone you trust in Cameroon. This Mobile Money account can be used to complete the online transaction.
3. Book an appointment for physical enrollment at the Cameroon High Commission in London.
NB: – Note that an appointment made can only be changed ONCE (01 time) and is valid for a maximum of ten (10) days, after which, the appointment is canceled.
It is your responsibility to ensure that you are fully available for the day and time of your chosen physical enrollment appointment.
Online Payment for your Cameroon Passport Application in the UK
Please refer all pre-enrollment or online payment issues (including amending appointments) to the DGSN by email: contact@passcam.cm or call the Cameroon police at 1500. For those abroad, it will be easier to deal with DGSN by email.
For queries, specify the problem & attach the below-listed elements:
Proof of Payment.
Application Number (PO-2021…) provided by SMS or Email.
The phone number for mobile payment.
Please note: Do not go to The High Commission without an online enrollment and appointment. The High Commission can only assist where an applicant has fully completed the online process, and uniquely on the day of the physical appointment.
The application process of your Cameroon Passport in the UK
Step 2: Physical Enrolment at the High Commission in London
Present yourself at the Cameroon High Commission only on the day and time of your chosen appointment, with your printed pre-enrollment application form (containing a visible barcode and PO number).
All supporting documents will be cross-checked and certified against the originals presented. Note: Certification of documents is done at the High Commission in London and costs £12 CASH per document. 
Applicant's personal data (photo, fingerprint & signature) will be collected at the Cameroon High Commission in London. No need to take pictures before coming.
A passport application receipt will be issued on completion.
Passport Application Decision
Applicants will receive an email or text notification from the Delegate of National Security on the decision of their passport application and collection thereof.
Passports are produced by the DGSN within 48 hours in Cameroon. It is worth noting that diaspora passports will take a bit longer because, after production, they need to be assembled and dispatched to various diplomatic missions.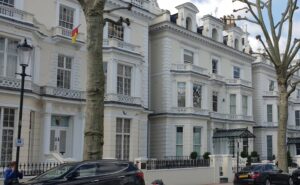 Fees/Charges for the application of your Cameroon Passport in the UK
The payment of stamp fees for the new biometric  Cameroon passport is payable ONLY to DGSN directly on their website (https://www.passcam.cm) at the time of your pre-enrollment exclusively and costs FCFA110,000.
The only fees that will be charged at the High Commission are for certification/legalization of supporting documents £12 CASH/Document.
The High Commission only accepts payments in cash or by Postal order.
Application Requirements for your Cameroon Passport in the UK
The validity of Cameroon Passports cannot be extended. Applicants are advised to request a renewal of their passports six (06) months before its expiry.
A. REQUIREMENTS
Pre-enrollment application form (proof of payment receipt).
Certified copy of birth certificate or birth certificate extract.
Previous passport & photocopy of the Data page(s).
Certified photocopy of residence permit or entry visa.
Certified copy of valid Cameroon National ID (CNI) or valid Consular Card.
Certified copy of marriage certificate (applicable to married women opting for name change).
Proof of profession or social status (e.g. contract of employment, student ID, a letter from employer…)
Police report or certified declaration of loss/theft (if applicable).
Certified parental or legal guardian authorization (applicable to all applicants under the age of majority- 21 years of age).
NB: * a certified photocopy of a marriage certificate will counteract the provision of parental authorization for married minors**. Read requirements for different age brackets here
Read Also: New Cameroon Passport Application Process – My Personal Experience
B. Requirements for your Child's First Cameroon Passport
Pre-enrollment application form (proof of payment receipt).
Certified transcribed Cameroon Birth Certificate. Allow a processing time of up to 14 days for the transcription process.
Certified copy of father and/or mother's passport(s).
Certified copy of resident permit/Cameroon national ID or consular card (if applicable).
Certified parental or legal guardian authorization
NB: Parents of Cameroonian children born outside of Cameroon are strongly encouraged to request a transcription of their child's birth certificate into a Cameroon birth certificate, within three months of their birth.
If in any doubt on the application process, refer to this video
The application process for your Cameroon Passport in the UK
Step 3: Collection of your Cameroon Passport at the High Commission, London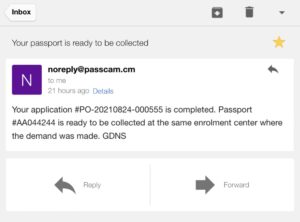 After the completion of your passport production, you will be notified by email or text using the email provided during the pre-enrollment stage when your passport is ready for collection in London.
You must present your original receipt and proof of ID to be eligible to collect your passport from the Cameroon High Commission in London.
Your passport can also be collected by a third party. Your chosen person will be required to present the original receipt and a certified letter of authorization.
Also important to note, is the possibility of remote collection. For this, you will have to send your original receipt, a return (special delivery) envelope, and a written and signed letter authorizing the High Commission to send your passport to you.
**Cameroon Passport Collection Times: Monday to Thursday, from 15:00 pm to 16:00 pm exclusively (you will not be received outside of this collection hour)
Please note, Passports Beyond Borders is not affiliated with immigration authorities or their application centers. All information provided is done solely on personal experience and research from the Cameroon High Commission website.
Did you find this article helpful? Please let us know in the comment section below.
---
PBB wouldn't be where it is today without the helpful input, contributions, and advice from thousands of persons and you too can be a part of it. These are the several ways you can get involved. You can send feedback, suggest corrections to this article based on your experience, share your own story with us or other story ideas, or even become one of our regular contributors (see the kind of articles we publish here). Get in touch with us through our contact page here or by email at info@passportsbeyondborders.com and we'll get back to you as soon as we can.
Connect with us on Facebook and Instagram.
---
Read Also
---
We are sorry that this post was not useful for you!
Let us improve this post!
Tell us how we can improve this post?