It's that time again! Universities are booming with adverts and their websites flooded by students eager to get a UK Scholarship or moving away to a brighter future to become the next MBA holder, Public Health specialist, or Ph.D. holder. You name it!
Moving to the United Kingdom to study
In the UK, international students make up almost 20% of the university student population, a whopping 538,615 students. Non-EU students make up the majority, almost 320,000 a year with a majority from China. About half are postgraduate and the rest undergraduate with most of them studying a business and or administrative degree.
The UK economy benefits significantly from international students, making a net of 20 billion pounds annually. With the recent change in immigration rules and the re-introduction of the 2-year post-study visa, the UK has re-emerged as a top destination for international students.
I always tell people that getting admission into a university in the UK is the easiest part. They need you as much as you need them, if not more. Applications for admission into most UK universities are free. Applying for a study visa to the UK, a points-based system, is a very straightforward process. You must by now be wondering what I am on about. When my younger sister left Cameroon for the UK last October, the immigration officials asked her, "Ma fille tu as fais comment pour avoir le visa là?" And people jokingly asked her to take them along in her bags. Hear me out, my experience mentoring people looking to get scholarships to study in the UK, especially from Cameroon, my home country, has taught me plenty about these 3 groups of people.
There are the keen enthusiasts with not much on their CV and background, usually not by choice (because getting a job or work experience in Cameroon is such a hurdle!) but driven by passion and a vision to succeed.
The calm, cool, and collected CV-packed professional.
And then you have the ones whose aunties and uncles have pushed them into reluctantly emailing you. The ones who write 100 words when asked to write a 500-word essay.
My screening process starts by eliminating those in the 3rd category. I tend to advise parents and students that it is far easier to send your child away for post-graduate studies than undergraduate. For starters, there are far more scholarships for post-graduates and the admission and visa process is far easier. Not to mention the cost.
Another hurdle people do not anticipate early on is passing an English test that will be recognized as proof English language. Unfortunately, students from Cameroon need to get an English test usually IELTS. My best advice is to study well in advance for it. Some people with English as their first language, still struggle to meet the required score. I have met British nurses who cannot get the IELTS score to move to Australia. Familiarise yourself with the exam format. Several hours of free online study material are available once you register online. If English is not your first language, consider paid classes eg at the local British Council.
Getting a UK Scholarship
The UK government offers over 2000 full post-graduate scholarships yearly. The most popular are the Commonwealth and Chevening scholarships. There are a large number of other private scholarships, ranging from small grants to part tuition to full tuition, and even full scholarships (plus stipends). You also have the opportunity to work part-time during term time and full-time during the holiday.
Being a Chevening scholar myself  I have quite a few tips when applying.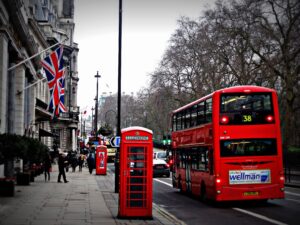 Tips for applying for a UK Scholarship
In the west, one thing you will realize is that much of the information you'll need is outlined in detail on the respective websites. Go through this in detail BEFORE you contact your mentor. I ponder over the number of people who contact me for help but know nothing about the scholarship they want. Remember that you are not the only mentee. If you need help, work for it. Your mentor is your guide. Besides, in this fast-changing world, information from previous years may be obsolete. I cannot say this better. If you are not keen to read and research and read again, then you will struggle.
Get yourself a mentor. Ensure you make the best impression with them. I am always keen to work with enthusiasts but I struggle with those I do not sense passion and commitment to.
Contact your mentor early on and ensure you send your essays well on time.
Do some research in your field. Funders always have a purpose and want to know that they are getting the best people to fulfill that vision and purpose. Find out what this is, and tailor your applications to this.
Apply, apply, apply. Google search and apply again. It doesn't hurt to apply to 20 scholarships, does it? Especially if this is free! The successful person has an average of 4 in 5 rejections. I got rejected 8 times the year I applied and had 2 Yeses.
Book your English test (IELTS) on time and ensure you get the right score.
Tips for Privately Funded Students
There are so many people who will not meet the criteria to have a scholarship, especially because it tends to be extremely competitive. You may also want to have a Plan B for private tuition if you are keen on studying abroad.
There are some basic rules when applying for tier 4 visas and I have attached the complete guide to this article. In addition to the tips mentioned above:
Finances are usually a huge challenge, but the biggest challenge is the failure to read the guidance. Again, read, read, read. It's all online.
Fees range from £10,000 to £30,000 annually and sometimes more. Ensure you have a financial plan figured out. The bank statement is usually the challenging bit, but sticking to the guidance is key. Where you or your parents cannot have the bank statements to show proof of funds, getting a legal guardian may be your only option. Whatever you do, ensure your funds are not a penny less than the recommended figure.
Write to your university asking for discounts. £1000 may make such a huge difference.
And when you finally get that visa, decide well in advance whether you plan to remain after your studies or return home and work out a plan in advance.
And finally, I wish you all the best!
https://www.universitiesuk.ac.uk/International/Documents/2019/International%20facts%20and%20figures%20slides.pdf
---
Are you interested in studying in the UK? Let us make your Study Abroad dreams come true. Send us an email: info@passportsbeyondborders.com

More Articles to Read
We are sorry that this post was not useful for you!
Let us improve this post!
Tell us how we can improve this post?