When life does NOT go as planned, always remember that life is not a place of ease or celebration.
In the past couple of days, many colleagues and friends have reached out to me – asking a similar question- how do you survive with the upheavals at work? How do you tolerate the behavior of people who wrong you..blah..blah.. etc?
My answer has been consistent, and I deemed it necessary to share with us here as there are surely many of us who are passing through the same in our daily endeavors and undertakings.
Over the years, I've learned that a great deal of the control we believe we have over our lives is an absolute illusion. For example, you will be fought at work by your colleagues just because you are bright enough,  you will be fought just because you are efficient and effective, just because you dress well and the list goes on. I've spoken to hard-working classmates this morning who are still struggling to cope with the pressures of this past year's havoc and upheavals brought about by COVID-19.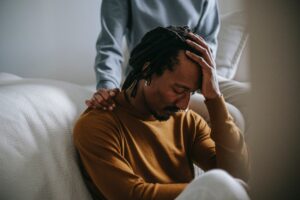 It happens every single day—we wrestle with unexpected life circumstances we thought we had full control over, but really, we didn't. So, what can we do?
We need to build resilience in our minds and become versatile to unease situations because whether we like it or not we will face them. The only surprise is how prepared we are for such a situation.  Challenges are disguised opportunities, and we must always monster the courage to face them knowing tomorrow will be better.
I came to develop an internal mechanism to deal with this and it is very simple.
Ignore the naysayers and work with the willing and devise alternative means to still get the same result. If you don't stay above the fray of logic, you might find it very draining. You must develop thick skin and resilience to never allow anyone to muddy your morals. Some days you will face the ugliest side of people but always know that that is temporary. Find alternatives ways and do what you can and stay with your head high.
The question you must always ask yourself is: How will you respond to the hand you've been dealt?. You can either focus on the lack thereof or empower yourself to play the game sensibly and resourcefully, making the very best of every outcome as it arises, even when it's heartbreaking and hard to accept. I've said it before, and I'll say it again: the mind is our biggest battleground right now.
It's the place where the strongest conflict resides. It's where half of the things we thought were going to happen, never will happen. It's where our expectations of how life "should be" always gets the best of us. It's where we fall victim to our cravings to control the uncontrollable.
Without a doubt, we are all facing our share of difficult circumstances right now, many of which are not the result of anything we've done. And the choices are as simple as they are universal: Grit our teeth and try to move the immovable object and become frustrated and bitter when we realize we can't. Let it be. Let go and focus on the little things you can accomplish.
Empowering yourself to relinquish control is one of the greatest gifts you can give yourself—the ability to exist peacefully and productively amidst the chaos of life. Be brave!
---
Dr. Richard Munang is a climate change and development policy expert and is the author of 'Making Africa Work Through the Power of Innovative Volunteerism'. Follow him on Twitter: @RichardMunang
We are sorry that this post was not useful for you!
Let us improve this post!
Tell us how we can improve this post?