Imagine being able to live up to 30 years without food or water. Imagine living at temperatures as cold as absolute zero or as hot as above boiling. Imagine living at pressures six times that of the ocean's deepest trenches, or as low as the vacuum of space. This is not fiction, but the accomplishments of the most resilient creature known to man called a tardigrade or a sea bear. This creature can overcome such adversity because of a process called "cyclomorphosis" – which is simply the ability to adapt to seasonal changes and thrive in them.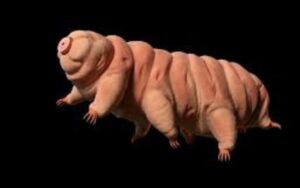 The sea bear is not the only creature we can learn from. Bible readers will know as much that the Book of Proverbs 6:6-8 sends an equally stark reminder: "Go to the ant, you sluggard; consider its ways and be wise. It has no commander, no overseer or ruler, yet it stores its provisions in summer and gathers its food at harvest." The lesson we must learn here is one that is long overdue –building resilience matters. Adversities are part of life and being proactively ready to tackle them is a necessity of life.
Africans need to be in a constant quest of devising solutions to the challenges already in the continent and do so from an enterprising dimension. A typical example of an area that is both in demand and accessible to the majority in Africa's informal sector, is devising solutions to post-harvest losses. Africa loses food worth an estimated $48 billion each year. Considering that in five years, Africa's agro-market is estimated to be worth up to $150 billion annually, these losses represent a haemorrhage of opportunities that ordinary citizens can tap into, leveraging on already existing policy provisions. Developing and decentralizing simple solutions to agro-producers to enable them to cut their post-harvest losses, offers a ready opportunity for ordinary Africans to exercise resilience by devising enterprising solutions to generate incomes for themselves and their communities.
Making resilience a norm in Africa 
To build resilience, ordinary citizens need to take the need to diversify income sources seriously. Everyone must be triggered to devise a solution to solve an ongoing challenge in their community or society. This is how we craft our purpose. The purpose of life is to be useful, and our usefulness must be expressed through solutions that solve community problems. A clear purpose inspires purposeful passion which becomes the fuel to drive solutions towards an unborrowed vision. The time has come for everyone to develop an unborrowed vision tied to a very clear purpose of solutions fuelled with a purposeful passion that combines their skills and talents to come up with solutions to turn challenges into opportunities that benefit Africa as a whole.
Read Also: How every positive action from each of us can help move the needle
If Africa's lack of resilience means anything to us, then we must make the remedy a personal responsibility. Individual citizens must stop abdicating the responsibility for development to the government alone. Ordinary citizens are the custodians and executors of development policy. It is out of the success of ordinary citizens that government policy and regulation can be adequately informed and recalibrated to provide a framework that will foster economic and social growth for ordinary Africans. Economies are built by the productivity of people and the decision to be a productive human being is personal. Embrace it.
---
Dr. Richard Munang is a climate change and development expert and is the author of Making Africa Work Through the Power of Innovative Volunteerism. Follow him on Twitter: @RichardMunang
We are sorry that this post was not useful for you!
Let us improve this post!
Tell us how we can improve this post?