Are you interested in applying for a US visa from Cameroon? In this article, we would focus on a tourist visa application from Cameroon and this is what you must know.
The United States is the 4th largest country in the world with 50 states. It is also one of the most famous countries in the world. The attractions in the country like the historical personalities, the film industry, the music industry, the tech innovation, Mount Rushmore, and many other fascinating things, make the US a perfect tourist destination for many. If you are looking to apply for a tourist visa from Cameroon, then this is the perfect guide for you.
Recently, my parents got an invitation from their friend who lives in the US to attend her wedding. You cannot imagine how excited they were! The wedding invitation was a perfect opportunity for them to take a break and also visit a country that has always been a part of their bucket list.
Unfortunately, the excitement began to slow down and confusion set in when they heard stories about how difficult it was to apply for a US Tourist Visa. However, after some research, they realized that the steps for applying for and obtaining a tourist visa from Cameroon weren't as complicated as many thought. The good news is that they were eventually awarded the visa.
---
Read More:
---
There are different types of visas that can apply for when you want to visit the US. The choice of the visa depends solely on the reason for your visit. The 2 main visa category types are the
How does an Immigrant visa differ from a non immigrant visa? This simply comes down to the purpose of your visit and the duration of your stay in the country. An immigrant visa is issued to someone wishing to live permanently in the United States, while a non immigrant visa is issued to someone permanently resident in another country but wishing to visit the USA for a particular purpose eg for tourism, Study, Health, or professional/short-term work.
If you receive an invitation from a family or friend or simply just want to take a break and visit a new country, then you will need to apply for a US Tourist Visa. To apply for a Tourist Visa, you will need to follow the steps below;
Step 1: How to apply for a US Tourist visa from Cameroon
1. Fill out the US Visa application form online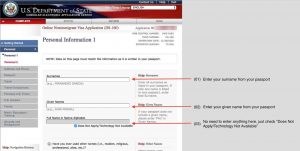 To get the application form, go online to the website or visit cm.usembassy.gov. Choose what visa type you want to apply for, which is a tourist visa.
Fill out the nonimmigrant visa application which is also known as DS-160. The form has 83 pages. Here is the link to the form https://ceac.state.gov/genniv/
Form DS-160 is submitted electronically to the Department of State website via the Internet. The consular officers use the information entered on the DS-160 to process the visa application and, combined with a personal interview, determine an applicant's eligibility for a nonimmigrant visa.
It is important to ensure every bit of detail entered is correct.
You get started by selecting the country where you are applying which is Cameroon, and then you fill in the code that will be given. After this, you can now start with the application.
Some of the information asked will include:
Personal information
Travel information
Present work/education/training information
Security and background information
Business profile information
US contact
Address and Phone information
Take your time to fill in all the information needed. While completing the application you will be asked to upload a portrait photo of yourself. After filling in the information, you will have to review your application.
In order to complete Form DS-160, you will need your passport and travel itinerary, along with any national ID number issued by your home country, and your Social Security Number or U.S. Taxpayer ID if you have one. You will also need access to your travel and employment history, as well as simple biographical information about your family members and travel companions.
When everything is properly filled out, you can submit the application and print it.
STEP 2: How to apply for a US Tourist visa from Cameroon
2. Schedule an appointment for your US Visa Interview
As a visa applicant, you are required to have an interview at the US embassy or consulate in Yaounde. Usually, you have to wait to be called. The wait time varies due to the location, season, and visa category. That is why it is advisable to apply early depending on when you want to travel.
Your appointment date and time will be confirmed to you via email.
STEP 3: How to apply for a US Tourist visa from Cameroon
3. How to prepare for your US Visa interview
To get ready for your interview you have to pay your visa fee. Bear in mind that it is a non-refundable application fee. The visa application fee is 90,000 FCFA (160$) and it is paid at Ecobank. Make sure to keep the receipt as you will have to carry this along to the interview.
When your visa is approved you will also need to pay a visa insurance fee. It is advisable to carry some money with you when going for your interview  The amount you pay after receiving the visa is about 143,000 FCFA. Read our frequently asked US visa interview questions here.
STEP 4: How to apply for a US visa from Cameroon
4. Prepare your Documents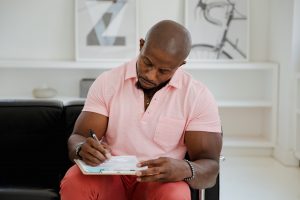 Like every other visa application, you need supporting documents.
Passport: You need a valid passport to be able to travel to the US and it must be valid for at least 6 months beyond your period of stay in the United States.
Your non-immigrant visa application form, and your DS-160 confirmation page.
Your application fee payment receipt
A photo is required while uploading it online in case it fails.
The purpose of your trip should be stated, it could be for a wedding or a conference, or any other concrete reason.
Your intent is to depart the United States after your trip. This simply is proof that you will come back. If you have a job, your employment information and proof of your leave letter can be used. If you have family or children, your marriage certificate and your children's birth certificate should also be added.
If you have a business you run, your business information is needed too.
Proof of funds: Your Bank Statement
 Bank name and contact, this allows them to contact your bank or financial institution with questions.
Your name and address on the statement prove that the account is yours.
Your Pay slips show you have a reliable source of income.
Your account details of at least 6 months, including balances, will help them understand your financial situation. This is proof that you can take care of yourself while there.
STEP 5: How to apply for a US visa from Cameroon
5. Attend your US Visa interview
Once you have prepared your documents, you are all set to attend your interview. On the date and time set for your interview, make sure to be there on time. The consular officer will interview you to determine if you can have the visa or not. As long as you meet up with the requirements under theU.S law, you MAY get the visa.
Where is the American Embassy in Cameroon located?
Avenue Rosa Parks
Yaounde, Cameroon
Tel:Phone: (237) 22220-1500
Fax: (237) 22220-1500
Website: https://cm.usembassy.gov/
What are the operating hours of the US Embassy in Cameroon?
Monday – Thursday 7:30 am-5:00 pm
Fridays 7:30am-12:30 pm.
During your interview, the consular officer might need proof of certain information, so make sure to have everything handy and do not wait for him to ask.
After the interview is over, the consular officer will tell you what to do next once you have been approved.
You will be asked to go to the counter to pay your visa issuance fee after the visa is issued to you.
Visa Duration: 1-year single entry
Now that you know what it takes to apply for a US tourist visa from Cameroon, prepare all you need and get ready for your trip!
Read Also: sample US Interview questions
---
Read More:
---
Connect with us on Facebook and LinkedIn
We are sorry that this post was not useful for you!
Let us improve this post!
Tell us how we can improve this post?