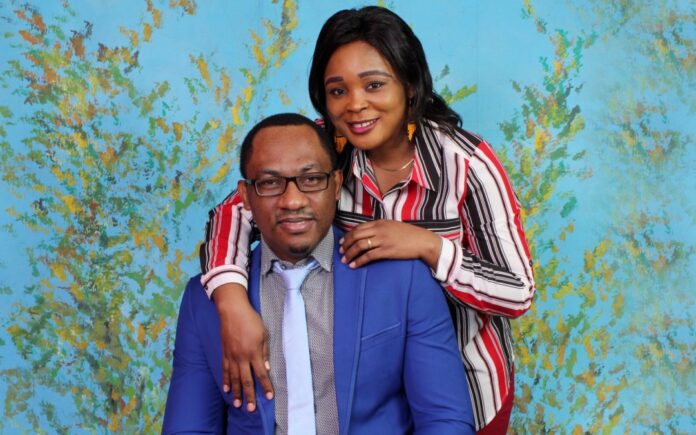 In this interview, Jean-Paul shares his experience living in Qatar as an Expat. He discusses family, the skills required to have a job in Qatar, the cost of living in Qatar, and more. The information shared here would help you make an informed decision before moving to Qatar.
Did you move with your spouse/children? Or did they join you later (If so, why)?
I moved without my wife and child (I moved when we had just our lovely baby girl).
I had to leave them behind because I was going to look for opportunities and it is better to test the waters before getting the family into it. Added to this fact, the immigration laws that are required to fulfil before moving your family to this part of the world are not that easy. Hence, I had to get everything in place before getting them to join me. We are together now in Qatar.
WORKING IN QATAR
How was the process of obtaining a visa and work permit?
The ease or difficulty in the process of obtaining a visa and a work permit depends on the type of entry Visa you hold while looking for an opportunity. Once the entry visa is convertible, the rest of the process is taken care of by the hiring company.
The process becomes trickier when the immigration doesn't grant your hiring company permission to provide visas of your nationality.
If you are hired from your home country, you have nothing to worry about because your hiring company takes care of everything including relocation.
How did you find your job in Qatar?
I got a convertible entry visa through an agent. Once I was in Doha, I searched for jobs relating to my area of experience and found one to start up with. I later changed to more stable companies with better offers.
What are the top skills required to have a job in Qatar?
Most opportunities in Qatar are related to Engineering and Project Management. However, there are new opportunities coming up in the tourism industry especially with the preparations for the upcoming FIFA 2022.
What's the minimum salary to accept to guarantee a decent standard of living in Qatar?
You need a minimum wage of 14, 000 Qatari Riyals ($4, 000 USD) in the case of family and children. But as a single, $, 5, 000 to $7, 000 Qatari Riyals ($2, 000 USD) is good for a minimum wage.
LIVING IN QATAR
What do you enjoy most about Qatar? How's the quality of life?
There are two things I enjoy the most about Qatar, Security and Order. I have travelled to a few countries and I have never been to any country as secure as Qatar. You rarely hear of crimes and other social vices. There are so many rules and regulations, most of which are related to the Qatari culture, which help to maintain order in the society.
Qatar has the highest per capita income in the world at 752% and life expectancy here is about 80 years as opposed to our home country of just 58 years. Fuel prices are the least in the world; 1 Liter of fuel is $0.25 USD, a cylinder of cooking gas is $4 USD and many other social amenities are extremely cheap. Qatar is one of the best countries you could live in.
Any negatives? What do you miss most about home?
The only thing I miss about home is family and nothing else.
Like every other country in the world, Qatar is not perfect. About 90% of the negatives about Qatar are related to expats since they make up about 85.7% of the country's population. Because of the difference in class between the locals and the expats, it's not that easy to socialize with Qatari locals or even understand their way of life.
Is the city safe? Are there any areas expats should avoid?
Everywhere in Qatar is safe. I mean everywhere. I have had the privilege to live in various classes of society and there is never a time I felt unsafe going out of the house at 2 AM.
The only thing you should avoid doing is walking aimlessly around a local's premises. They will call the police on you and you will be picked up within 5 minutes.
How would you rate public transport in Qatar? What are the different options to commute? Do you need to own a car?
With the launching of the Metro transport system mid last year, the public transport system has been enhanced more than what existed before. I had the privilege to be part of the project team that built the Qatar Metro. It was done with excellence and covers a network of almost the entire country; from North to South and from East to West. One way ticket cost $0.55 USD for standard and $3 USD for VIP.
Owning a car is an advantage in transportation cost. It is relatively very cost-effective to own a car than using public transport since fuel prices are very low. Otherwise, you can do without a car.
Different options to commute include Train (Metro), Public Taxi, Uber, Careem, Public Bus, Metro Inter-Urban buses etc.
What's your opinion on healthcare in Qatar?
Healthcare is almost free. The last two times I visited the hospital, I didn't pay a dime. Both consultation and medication prescription were all free of charge without using my medical insurance.
Most of the Hospitals are well equipped and maintained. HMC Central Hospital Departments look like five-star hotels.
They have a prompt ambulance service that will come to your aid within 15 to 20 minutes after your call.
Every hiring company has the responsibility to provide medical insurance to all its employees. Personally, my medical insurance is covered by 85% and renewable every year.
Which are the best neighbourhoods for expats to live in the city in your opinion?
It depends on your pocket size or how much you can pay. Accommodation is one of the most expensive aspects of livelihood in Qatar. If you can afford the upper class, Pearl Qatar, Corniche, West Bay, Lusail etc will be the best.
If you fall within the middle class, Musherib, Salwa Road, Al-Saad, Al Waab, Al Wakrah, Al Wukair etc.
For the lower class, you can live in Mongolina, Najma, Mansoura etc.
How would you rate accommodation in Qatar?
You can't really pass a general rating because you have all categories from the richest to the poorest, the best to the worst. It is a bit dense with very limited space for parking etc.
What's the cost of living in Qatar compared to your home country? What are the things you find really affordable in Qatar?
The cost of living on average is relatively very high, even though so many social amenities are very cheap such as fuel, cooking gas, food, electronics and home appliances, furniture etc.
Education and accommodation facilities are extremely expensive.
Are you part of any associations or do you associate solely with expats?
I am part of an international church that is all made of expats. My association with locals is mostly at work since I work with the government. More than 50% of my colleagues are Qataris. I don't belong to any clubs and associations aside from Church.
FINALLY….
As an African/Cameroonian expat, how do you plan to impact your home country considering the African diaspora is vital in the development of Africa?
I already have some ongoing projects to help underprivileged children in Kenya and Cameroon. I founded an organization called ChildAID which I run with my wife and a few Kenyan partners. We provide basic needs to orphan children and also support their education at the start of the school year. In January we supported 43 orphan children with school materials to begin their school year. We equally locate and provide basic needs to random orphanages after every three months.
We are currently planning on a project to build a school in Kenya to establish an upgraded academic system when compared to what we currently have in Africa. We are looking forward to commencing the construction from next year.
---
Follow Jean-Paul on Facebook
We are sorry that this post was not useful for you!
Let us improve this post!
Tell us how we can improve this post?