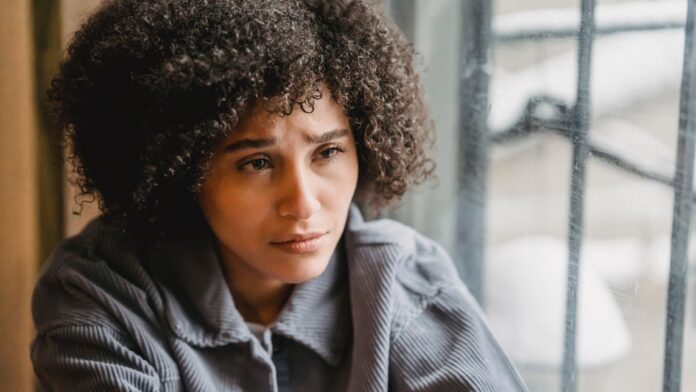 Overstaying your visa could be the worst decision of your life and have long-term consequences for any individual's future in the UK or anywhere else. I am always amazed that people will gather their resources back home, make the trip to a foreign country looking for better opportunities and then have no clue what to do in terms of getting their paperwork sorted for the long term. That is, for those who intend to stay back after their studies etc.
As though things were not already more confusing, the Covid-19 pandemic has added more confusion. Many people have been left stranded in foreign countries they had visited for various reasons. Check government guidelines regularly for up to date information and still ensure you do not overstay your visa. As things begin to normalize and borders begin to open up, it's important we discuss these things.
Last year, someone I mentored towards obtaining a scholarship finally got selected and obtained his study visa for the UK. He was in Kenya at the time doing another course. However, he was so elated. I asked him what his plans were. He said he was going back to Cameron the following week. And then I said,
"No what I mean is, do you intend to stay after your studies or go back?"
Like most Cameroonians or Africans in general, this question took him aback. Many people are ashamed to admit they don't want to return home after their visa expires, and so miss the opportunity to talk to people who live in the countries they are in, have experienced immigration issues and know how to navigate the system. Like anywhere, being successful abroad is all about networking, and making the right friends. Talking to the right people.
For many people I know, they'd come here, work and study, then a few months to their visas expiring, they start running helter-skelter trying to get things sorted.
My advice for anyone leaving their countries to go abroad whether on a study or visit visa,
 1.Have a plan
Think it through. Decide early enough what you want. Speak to people and above all READ. I cannot emphasise this more. Unlike in Cameroon, in most of the countries you'll be travelling to, for example, the UK where I live, 95% of the information you'll be looking for is online. On government websites, and other institutional websites. Sometimes people panic and get lawyers involved but lawyers simply follow guidelines on these websites. However, get an immigration lawyer involved early on if you aren't sure, but make sure you are on board and doing your own research and work.
Now let me give you some specific advice as one who came on a Chevening Scholarship and now lives and works in the UK.
If you are in the UK on a temporary visa such as student or visitor visa, your visa will automatically get extended until July 31st. However, check with the home office if unsure or if faced with exceptional circumstances.
If you are on a tier 2 visa, you are definitely eligible for the Furlough scheme as this is not classed as "Access to Public Funds". However, since there will be an increase in unemployment, once the economy re-opens, it is wise to consider other options such as getting additional certifications, finding new jobs etc if you are at risk of losing your current job.
There are some rules that you should never break, and some specific advice you must know.
Never lie to the home office. Your application will be denied and you will be banned for a good number of years, sometimes forever.
False marriages are one of the easiest ways to get in trouble with the home office. They may have worked in the past, but take my advice on this, they do not work. Of course, genuine marriages are encouraged and are one of the easiest methods to get your stay in the UK.
If you are in the UK on a work visa, your job is tied to a specific employer. You cannot switch main jobs, but you can work unlimited hours for this employer and up to 20 hours part-time for another employer in a similar role. If you need to switch jobs, you will need to apply for a new visa. Your spouse, however, will not have any visa restrictions.
Similarly, if you are in the UK on a student visa, you can only study the course listed on your visa application. Sometimes, the university can let you switch to a similar course, usually worth the same fees and in the same faculty. You will not be able to apply for a new student visa with another institution unless you have proof of completing the initial course. People do ask me whether one is allowed to work on an s student visa. The answer is yes. You can work up to 20 hours in term time and full time during holidays. Another question, can I apply for another student visa while in the UK? The answer is Yes. The earliest you can apply is 3 months before your course starts and you must apply before your current visa expires. Your new course must begin within 28 days of your current visa expiring. You'll usually get a decision within 8 weeks. With the current pandemic, this could take longer. Check the government website here
If you need protection from the UK government because your life is at stake in your home country, usually for issues related to politics and sexual orientation, then consider applying for asylum. It is a free process and you will usually be given unlimited right to work in the UK while your application is being considered (this could take up to 2 years). However, the home office stipulates that you must do this as soon as you realise that your life is at stake in your home country. This means, making an asylum application could be done at the UK border (including the airport). It is a pretty straightforward process. The most common reason for having an application denied is not getting your story right by having inconsistencies. Gather as much evidence as you can for your application.
Like I already emphasised, overstaying your visa is not an option. If you can't stay, leave before your visa expires
While you consider which options work best for you, remember that your experience in the UK, outside of your home country would have changed and revolutionised your mindset. So don`t be afraid to return home, you will find better ways to make it both back home or internationally.
We are sorry that this post was not useful for you!
Let us improve this post!
Tell us how we can improve this post?