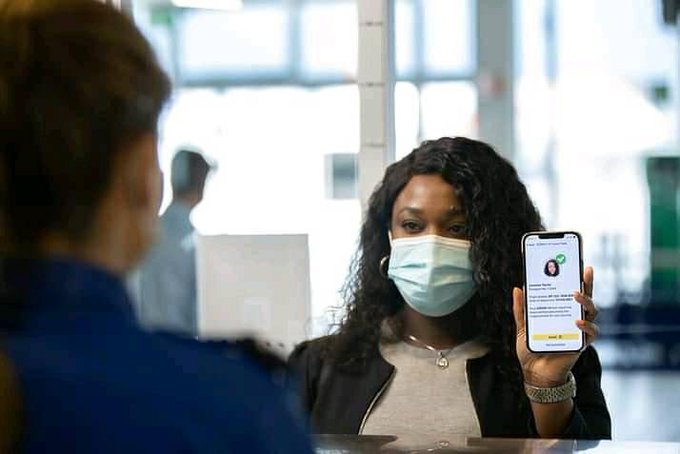 Africa's leading airline Ethiopian, has become the first African airline to conduct a trial of IATA Travel Pass, a digital travel mobile app to enhance efficiency in testing or vaccine verifications.
As travel restarts, travellers need accurate COVID-19-related information like testing and vaccine requirements which vary among countries. The IATA Travel Pass initiative helps verify the authenticity of test information presented by travellers which is essential for ensuring the safety of passengers while complying with entry requirements of countries.
The trial will be conducted on flights out of Addis Ababa to Washington DC and Toronto as well as on flights out of London and Toronto to Addis Ababa, effective 25 April 2021.
To re-open borders without quarantine and restart aviation, governments will need to be confident that they are effectively mitigating the risk of importing COVID-19. This means having accurate information on passengers' COVID-19 health status, informing passengers on what tests, vaccines and other measures they require prior to travelling, details on where they can get tested and giving them the ability to share their tests and vaccination results in a verifiable, safe and privacy-protecting manner is the key to giving governments the confidence to open borders.
What does the IATA Travel Pass Provide?
It provides governments with the means to verify the authenticity of tests or vaccinations and the identity of those presenting their certificates.
It provides airlines with the ability to provide accurate information to their passengers on test requirements and verify that a passenger meets the requirements for travel.
It provides laboratories with the means to issue certificates to passengers that will be recognized by governments.
It provides travellers with accurate information on test requirements, where they can get tested or vaccinated, and the means to securely convey the results/certificates to airlines and border authorities
How does the IATA Travel Pass work?
IATA Travel Pass is a mobile app that helps travellers to store and manage their verified certifications for COVID-19 tests or vaccines. It is more secure and efficient than current paper processes used to manage health requirements (the International Certificate of Vaccination or Prophylaxis, for example). This is important given the potentially enormous scale of testing or vaccine verifications that will need to be securely managed.
Mr Tewolde GebreMariam, Group CEO of Ethiopian Airlines said,
"Digital technology is vital to solving many of the problems that arise from the pandemic. We are glad that we are offering new digital opportunities to our passengers so as to fully and safely restart air travel. Our customers will enjoy an efficient, contactless and safer travel experience with their travel pass digital passport. As a safety-first airline, we have become the first African airline to trail IATA's travel pass initiative to facilitate travel. The new initiative will increase travellers' confidence in travel, encourages governments to reopen their borders and expedites industry restart.''
Nick Careen, IATA Senior Vice President for Airport, Passenger, Cargo and Security said,
"Ethiopian Airlines is once again showing its leadership position in Africa becoming the first carrier to implement a live trial of IATA Travel Pass. The trial will help build confidence among governments and travellers that digital health apps can safely, securely and conveniently help restart aviation. The app gives travellers a one-stop-shop to help them comply with the new rules for travel. And for governments complete assurance in the identity of the passenger and the authenticity of the travel credentials being presented. We urge Governments in Africa to accelerate the acceptance of digital health credentials for travel across the continent."
We are sorry that this post was not useful for you!
Let us improve this post!
Tell us how we can improve this post?